In doing verification searches online--you know, making sure things were spelled correctly, etc--I eventually had to decide. Do I go with the funny? (ie Dave Stockton's Putting guide or Elissa Schappell's collection of brutal short stories about the reality and ugly side of being a woman, working satirically against her title--a title borrowed from a "vintage etiquette manuel".) Just the idea of the smize line on the back of either of those books tickled me... Or do I set poor ole Tyra amongst titles that come highly recommended?
Obviously, I like to laugh. I decided for getting my cheap kicks and told myself I would follow-up that post with this one, giving my solemn vow to never read Modelland. Now, if any of you feel so compelled let me assure you that, being no stranger to guilty pleasures / absolute crap quality-wise, there will be no judgin' on this good vessel. Read away. Only let me make these few suggestions for preludes or chasers of Modelland. Very inoffensive, light fare...more or less.
If you don't take these suggestions--it's no skin of my Ashtabula--I probably won't read 'em either. I was just doing it for the children.
Boomerang: Travels in the New Third World by Michael Lewis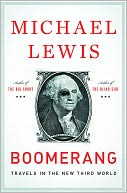 The Art of Fielding: A Novel by Chad Harbach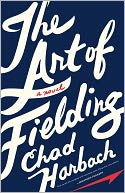 The Night Circus by Erin Morgenstern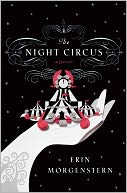 ...ok, I'll probably read this one.